Case Studies & Testimonials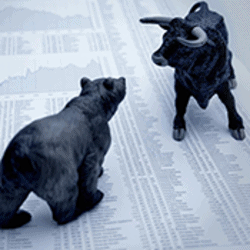 Sr. Vice President - Leading Investment Management Firm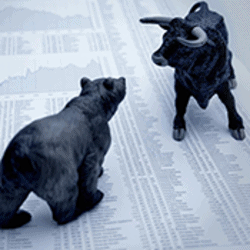 Stress-Free Financial Services with Clarity and Professionalism
When a Financial Advisor at a Leading Investment Management Firm got a call from Estère du Boulay, she was searching for a better solution for her customer's brokerage accounts that would increase profits and provide a central access portal.
Although she was just responding to a client need and request by locating asset management services, Estère's attention to detail and level of organization quickly won the admiration of the Financial Advisor. Her penchant for taking all the scattered financial data her client would normally have to sort through, developing a customized reporting process, featuring an at-a-glance dashboard to summarize all data, left a strong impression. Estère's knack for reaching this highly mobile client for urgent financial decisions, when no one else could, was also not to be ignored.
"She's wonderful at access … she can always reach the client where we can't. She also gives the client a centralized reporting, so they can talk to Estère about an issue and she'll talk to the accountant, the pool guy-whomever… the client only needs to speak with one person and everything gets handled."
But beyond organization, Estère truly hones in on her clients and their needs, frequently before the client is fully aware of these needs, without being too intrusive. Instead of traveling in the same social circles as her clients, she strives to maintain a professional distance, ensuring a comfortable level of privacy and minimizing potential conflicts of interest. That doesn't mean she doesn't care deeply, though – it's obvious even to this Financial Advisor.
"She absolutely cares about our shared client. The level of comfort that the two of them have when they speak to each other and the things they've both said to me about the other tell me that they have a lot of fun together. She's timely … courteous … professional and still fun and charming."
CEO - National Disabled Sailing Program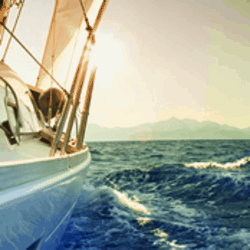 Discretion is Key … Handling Major Problems Quickly and Quietly
No one hopes they'll need a last minute miracle, but when those rare times arise, it's good to know someone who can pull one off. When the CEO of a Non-Profit Organization needed their own miracle, Estère was there to help.
The non-profit's charity fundraiser was in serious danger because a supporter had failed to provide a silent auction item that had garnered a lot of attention and brought in a hefty donation. The fact that the prize was rare and difficult to obtain didn't phase Estère at all — she did what she does best and set to work fixing the problem.
"We had an auction item that a donor couldn't fulfill: pit passes at the Indianapolis 500 and tickets for the family," the CEO explained. "I don't know who you call to get pit passes a week before the Indy 500, but Estère just made it happen — without calling in any favors. She explained our problem so tactfully that they were willing to help out perfect strangers."
"What Estère did, it was like getting tickets on the 60 yard line at the Super Bowl a week before the game. Over just 48 hours, she worked it out."
But instead of basking in her accomplishment, Estère kept the entire ordeal under the radar. Discretion, as they say, is the better part of valor — and when working with clients who may be under a much closer microscope than the average person, it's vital.
"Estère made that problem never even appear — it was just unbelievable. She was able to do the impossible and save face for a lot of people in a situation that could have been very embarrassing. Even to this day, Estère and I are probably the only people who know about it."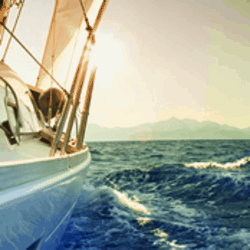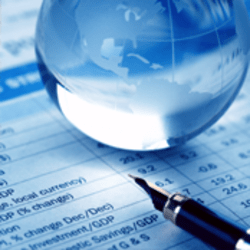 Sr. Vice President - National Full-Service Insurance Brokerage Firm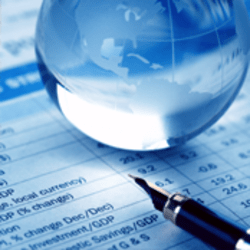 Just Another Day at the Office Shuffling Paperwork and Saving Clients' Money
Higher praise is hard to find, especially when it's coming from someone that you work closely with, like this Senior Vice President of a National Full-Service Insurance Brokerage Firm. When customer care is at your very core, tending to each client's individual needs is simply second nature.
"It's not just a job … it's her life as a Lifestyle Manager."
When Estère first met this particular Sr. VP, it was obvious that their shared client would be blown out of the water by the level of care they'd provide. Not only did the duo work together to obtain copies of a number of policies, they found ways to save their client significant amounts of money without skimping on coverages or increasing risk exposure. Security and financial responsibility? Absolutely.
This wasn't a special occasion for Estère, it was just another day. No matter who the client is, she's always ready to find ways to make their money work smarter, even if that means pouring through tedious insurance paperwork. Alternatively, convincing a client to add coverage where none existed before … It's the little things that count when your purpose and motivation is to help make someone else's life a little less complicated. Although a Sr. VP of a National Full-Service Insurance Brokerage Firm doesn't encounter Lifestyle Managers every day, she knows a quality consultant when she sees one. "Estère's extremely positive …very thorough … very professional and she gets the job done. She really makes the clients happy because she solves their problems — I think that's what somebody would want in a Lifestyle Manager."
CEO - International Equestrian Breeding Farm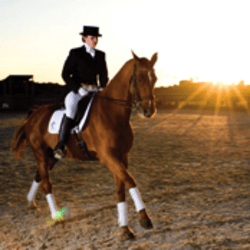 "Efficiency and Heart" … Finding the Right Fit
A home is a place that you recognize the moment you walk through the door. It's a little like love that way, even if it's destined to last only for a season. When Estère learned that one of her clients was having trouble securing a rental home for her daughter, she set to work. With less than 10 days left to the start of the equestrian competition season, there was a sense of urgency with this relocation. Their realtor was struggling to find a fit among available listings, but introducing them to properties that just missed the mark.
Panicked and under the gun, the client mentioned the problem to their Lifestyle Consultant, who had matched them with a property a couple years prior. Without hesitation and armed with a more in-depth understanding of the client's relocation needs, Estère began sorting through online and offline listings of homes that met her client's unique specifications. No time was wasted. Within days, a charming home and property was located and presented with success … the size, look and feel, owner dynamics, safety and neighborhood considerations all came together to close the deal. According to the client, Estère made a point to develop a rapport with the owner first and foremost, remembering that every safe environment and "perfect fit" is created with people at the core. Insights into a neighborhood and people who live across the street are not possible from navigating a Web site or sifting through photos online; according to Estère, "it happens when people feel comfortable being themselves, start making introductions and get excited about building a network." When Estère found the right property, she knew it. The client did, too. However, not everyone (including a realtor) provides this kind of service. "She exemplifies efficiency and heart," the client explained. "It was just — her. Every detail was right. It gave us such a sense of relief because we knew our daughter was going to be fine there … Estère even personally ensured that the house was ready [and equipped with groceries] for our daughter's arrival … and it was all on such short notice … but we trusted her ability to come through for us again … and she did just that!"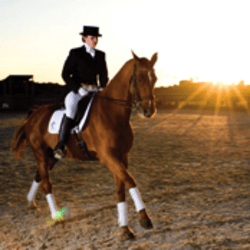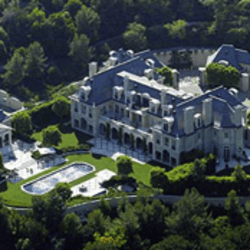 VP - Leading International Luxury Real Estate Brokerage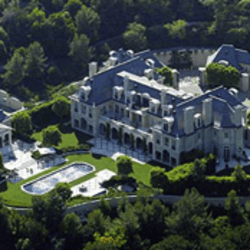 "Truly Amazing ... I Know it was Only the Tip of the Iceberg ... from Soup to Nuts"
Instrumental in organizing seasonal and long-term rentals for clients' personal estates in Palm Beach, Malibu, Greenwich and New York City, as well as international property services spanning more than a decade. We have partnered with a network of realtors/brokers, but also expanded our reach utilizing other available resources to make our clients' wishes a reality. With the primary goal always being a seamless, stress-free client experience, we have also proven to be instrumental in negotiations with town municipalities when obtaining, monitoring and closing permits to finalize multi-million dollar estate sales.